Following on from my 'The year that changed my life' post, I thought I would share some things that helped me (along side antidepressants) and also what helps me now I've stopped taking them – get on track, keep on track and genuinely feel good about myself and my life.
eat healthy
This is a biggie for me. I've completely changed up my eating habits and ditched most of the crap in my diet and it's done me the world of good. I've scrapped the red meat, most carbs and to put it quite frankly, the shit. My meals consist of fish, chicken, eggs, fruit and vegetables. On top of that, I've introduced nuts, quinoa, seeds and oats. Nuts are one of the richest  plant-based sources of omega-3 fatty acids which support overall brain health. Fatty fish like tuna and salmon, not only have specific brain-boosting properties to fight depression, but also are good for overall health as well. They improve circulation and reduce inflammation which is an all round bonus ay! I've tried to eat kale, I've put it into smoothies and it just is not working for me! But I am upping the broccoli and spinach, and I do eat plenty of avocado which both contain folic acid which is also great for depression! Another great food to eat, is turkey. Turkey boosts your serotonin levels naturally and is a great protein source. And basically if you didn't know, an imbalance in serotonin levels in your brain influence your mood in a way that leads to depression. Which links the two together so eating a serotonin-enhancing diet can help! Basically angels, get yourself some turkey in your life!
get outdoors
Even when you don't feel like it, you need to get outdoors! Exposing yourself to sunlight boosts your mood and increases Vitamin D levels don't cha'know. (better still, you're getting a tan right?) I always try to get out when I can, even for a little walk down the street with Isabella. It tires me out which I sometimes need when my body is in overdrive and the fresh air honestly makes me feel better. I sometimes just forget what I was worrying about in the first place!
challenge yourself
This could be anything from pushing yourself out of your comfort zone to just something you've wanted to do for yourself for a while. You wouldn't believe what an impact this can have. For me, in the last year, this has been starting my blog. I am so happy I pushed myself to do this, I feel like I can achieve a lot more. So if it's just getting outdoors, or starting a blog or even meeting up with your friend, you need to challenge yourself!
ditch the alcohol
I've never been a big drinker, but for a long time I would drink to numb the pain I was feeling. (Don't get me wrong I loved a boozy weekend when I was 18!) It left me in situations that could've ended badly and thinking back now, I am so lucky for how things turned out. Even drinking a few times a month can still have an impact because as we all know – alcohol is a depressant. It made me feel very vulnerable and although I would drink to forget about things, they were right back there in the morning – only 10 times worse.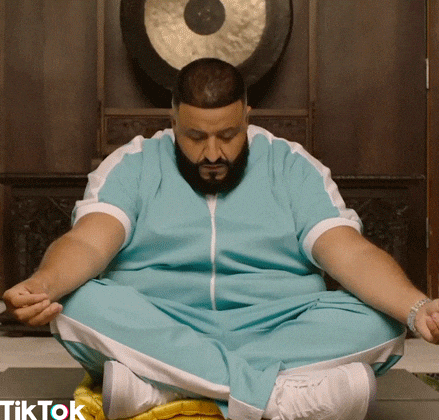 meditation
I have been back and forth with meditation. It's a lot harder to do than I imagined but it's always a learning curve and that's ok. Meditation has been a life saver for me. Just giving myself 10 minutes to focus on my breathing, listen to some music or follow meditation videos has really calmed me down, chilled me out and I've been able to drift off to sleep alot easier. Don't get me wrong, it's not always easy. Well, it's not easy at all – trying to not think about anything, like ANYTHING and focus on your breathing even for a few minutes is shockingly hard. It helps you live in the moment and be present rather than stressing and worrying about the past and future. Well, it's helped me anyway.
yoga
This is something I've only recently just tried and I try to mix it with meditation. I didn't actually start it to make me feel better if im totally honest, it was actually to help my flexibility and strengthening my core and posture. And it worked perfectly for me! It helps with breathing techniques and relaxation. Highly recommend!
exercise
This takes me back to getting outside! Exercising releases endorphins which is basically your happy hormones! So get your heart rate up, get yourself pumped and you'll feel a million times better! It is hard to get motivated but I literally have to push myself because once you get there, it's easy. I do find it difficult sometimes to stay motivated but as I've found other ways to make me feel better, I'm never too hard on myself!
talking therapy
Okay, so here I'm talking about CBT. Cognitive Behaviour Therapy is therapy that focuses on looking at how negative thought patterns may affect your mood. When meeting with a therapist you normally would speak over the phone or sometimes face to face. My experience with CBT, I had 'homework' I had to do and work through booklets and looking back now, I enjoyed doing these different things because it kept my mind from negativity, I had things I needed to achieve and it made me look at different things in a different light.This is normally through the NHS but you can get this treatment private. The bottom line is, however you receive this kind of therapy – a therapist helps you learn how to make positive changes in your thoughts and behaviours and it's definately worth doing. It doesn't always work for everyone and sometimes something that may of worked at the beginning of your treatment, may not work later on down the line. But thats okay, just find something else that works for you and try not to give up.
small routines
I find that creating a daily routine, can put pressure on depression's unpredictability because for me, it creates stability when I'm feeling really unstable. I am more relaxed and I take better care of myself when I follow a routine, because I feel like the routine I've set myself, I'm capable of sticking to a plan and following through with it. Routine makes coping with my depression part of my daily ritual, instead of a chore that I need to squeeze into my schedule. I've always given myself little tasks and goals in my head to complete. You know them ones when you time yourself or you tell yourself you're going to complete something by a certain time (please tell me it's not only me). Well it's a little like that but I like to stick to a routine, even just for the morning or the evening. I get a sense of achievement and it makes me feel 'normal' to be able to just get through a little routine I've set myself (I am aware I said that twice). Call me mad, but it works! For example, in the early evenings I like to have dinner on by a certain time, cooked by a certain time and then it's all done before Isabella is in bed. This means I then have the evening to myself rather than having to stress and worry about it when I like to have 'my time'. If I don't get to this point by 7.30pm when she goes to bed, I'm then frustrated for the evening and my whole world comes crashing down. Like a dirty hangover, that I can't seem to shift for days.
vitamins
Okay so I left this til last because I'm still a little uncertain. I do believe these can make you feel better for obvious reasons. We all need certain numbers in our system, be it A,B,C, blaaaah, and if we are lacking these it an have an impact on our general health, but saying that I don't believe this can have a huge impact on us, because lets be real here, if we are deficient in a certain vitamin to a level that we are suffering, we're gonna be ill right? I just believe we all need to make sure we aren't lacking in any areas to be the best possible version and healthiest possible version of ourselves!
With saying this, there are areas here that I always struggle with. I don't always meditate or even exercise, and I most certainly know about it when I haven't. I still get in bad 'ruts' and feel that it's impossible to get out of. I just need to remember to be patient with myself, take care of myself and take my time with getting better. We all get there in the end even if it is just for 5 minutes. This feeling we are feeling, doesn't last forever, as someone once said, this too shall pass. It does and it will. Be patient with yourself. Because lets face it, we HAVE to somehow make it don't we?